Sunday School | 9:30
Join us as we study the Word of God in our primary time for Christian education. Classes are provided for all ages. Adults meet in the auditorium and children in the basement.
Worship | 10:30
Connect with God through corporate singing, prayer, giving, fellowship, and inspiring teaching. A
nursery is provided for children under 5.
Bible Study | 5 PM
This is our primary connection and discipleship time for adults. No nursery is provided.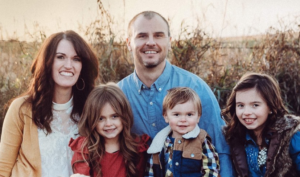 Pastor Jeff has been at Faith since 2010. His passion is preaching and teaching Jesus then seeing Him take the hearts of people for His glory. His pleasures are family, music, cooking, and coffee. Pastor Jeff and wife, Darla, have three children, Ella, Ava, and Evan.
You will likely hear Pastor Jeff say,
"

What you believe

matters much to God because w
hat you believe,
affects
how you behave!
How you behave

matters much to God because
how you behave, reflects what you believe!"
Faith is a serving community. Whether you're gifted at impacting hearts through teaching or serving, there are numerous ways to get involved and serve at Faith. Check out just a few of the ways you can use your gifts and talents for the glory of Christ.
Faith is a growing community. Dig deep into the Word, work, and will of God to seek your high calling in Jesus Christ.
Disciples of Jesus & Their Priorities | Luke 12:31-34 | 08.18.19
faithgeneseo.church@gmail.com