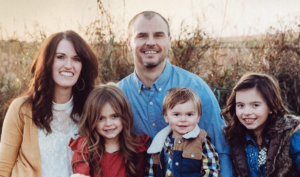 Pastor Jeff has been at Faith since 2010. His passion is preaching and teaching Jesus then seeing Him take the hearts of people for His glory. His pleasures are family, music, cooking, and coffee. Pastor Jeff and wife, Darla, have three children, Ella, Ava, and Evan.
You will likely hear Pastor Jeff say,
"

What you believe

matters much to God because w
hat you believe,
affects
how you behave!
How you behave

matters much to God because
how you behave, reflects what you believe!"